THE RIGHT SOLUTIONS FOR YOUR REMODEL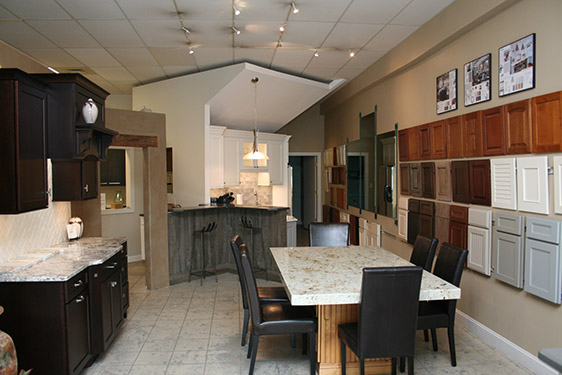 Thanks to our conveniently located, Davidson showroom, you don't have to make important design decisions based on photographs. Our showroom offers you the opportunity to see what your countertops, cabinets, and fixtures look and feel like before you commit to a purchase. Most importantly, you can examine the quality and see what your selections look like together.
We have expert interior designers to help you select the perfect combination of products for your home. They'll provide several ideas for each project and provide you with a 3D perspective of your final plans. Finished plans are yours to keep and compare prices anywhere you wish. When you purchase your cabinetry from us, the cost of the drawings are deducted.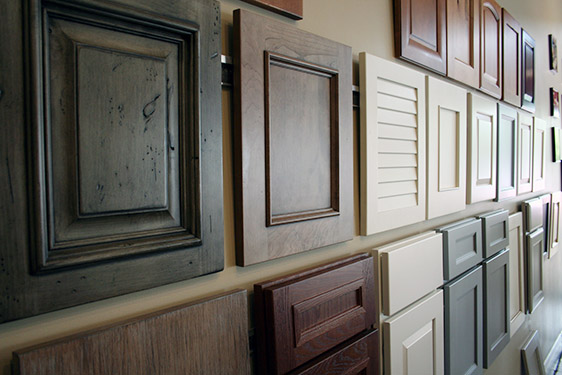 Custom cabinetry delivers the look and utility that no other cabinet solutions can. From the finish to the function, custom cabinetry is designed just for your use. 
Whether you are looking to remodel your kitchen, redesign your bathroom, create a custom closet, or make a home office more functional, custom cabinetry offers the solution most agreeable to personalized, functional design.
Cabinet designs are available in a wide array spanning from the extremely elaborate to the sleek and modern. Finishes are customizable to your personal preferences and are the perfect way to make your cabinetry exclusive to your home.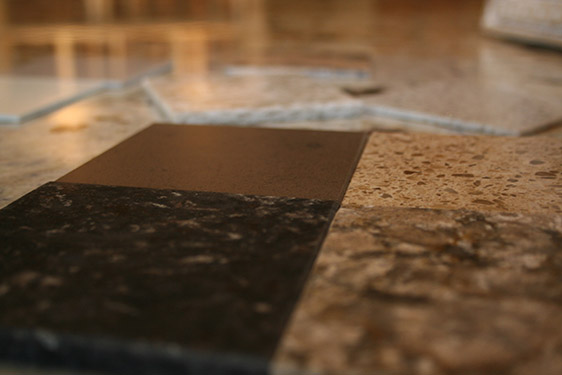 Our design services help you comple your look with countertops from outside, trusted sources so that all of your selections work together. Our showroom offers you the opportunity to get to know a diverse selection.  You're invited to …
Peruse an extensive selection of granite, marble, and stone.
Study the beauty of reclaimed wood up close.
Explore glass and concrete countertops as an alternative option.  
We'll help you select a material that compliments the style of your home,  a surface that can endure your family's lifestyle, and provide workmanship that lasts a lifetime.
The Perfect Products For The Perfect Design. Every Time.
We stock only products that we would put in our own home. You can be sure that the products we sell you will stand the test of time.
Our designers have the experience to make sure your remodel is beautiful, functional, and goes smoothly.
Every step of the way, we have the checks and balences in place to make sure that you remodel is going in the right direction.
We Offer A Broad Selection of Popular Cabinet Brands Including:
Medallion, often called "The most custom Semi-custom brand" available, offers a wide variety of standard modifications and upgrades. Their cabinetry defines simple elegance, offering just the right balance of modern and classic.
A manufacturer of custom crafted cabinetry for over 30 years. They offer a beautifully diverse array of wooden furniture grade cabinetry with intricate details and hand-rubbed finishes that have earned them a legacy of quality and distinction.
A  European style custom and semi-custom cabinet manufacturer located in Smithfield, Tenn.   They offer the finest materials, construction and finishes, including Maple and Cherry cabinetry, at an excellent price while maintaining extraordinary quality.
Let's make your home, your dream home.
Visit the Showroom and select the perfect products.